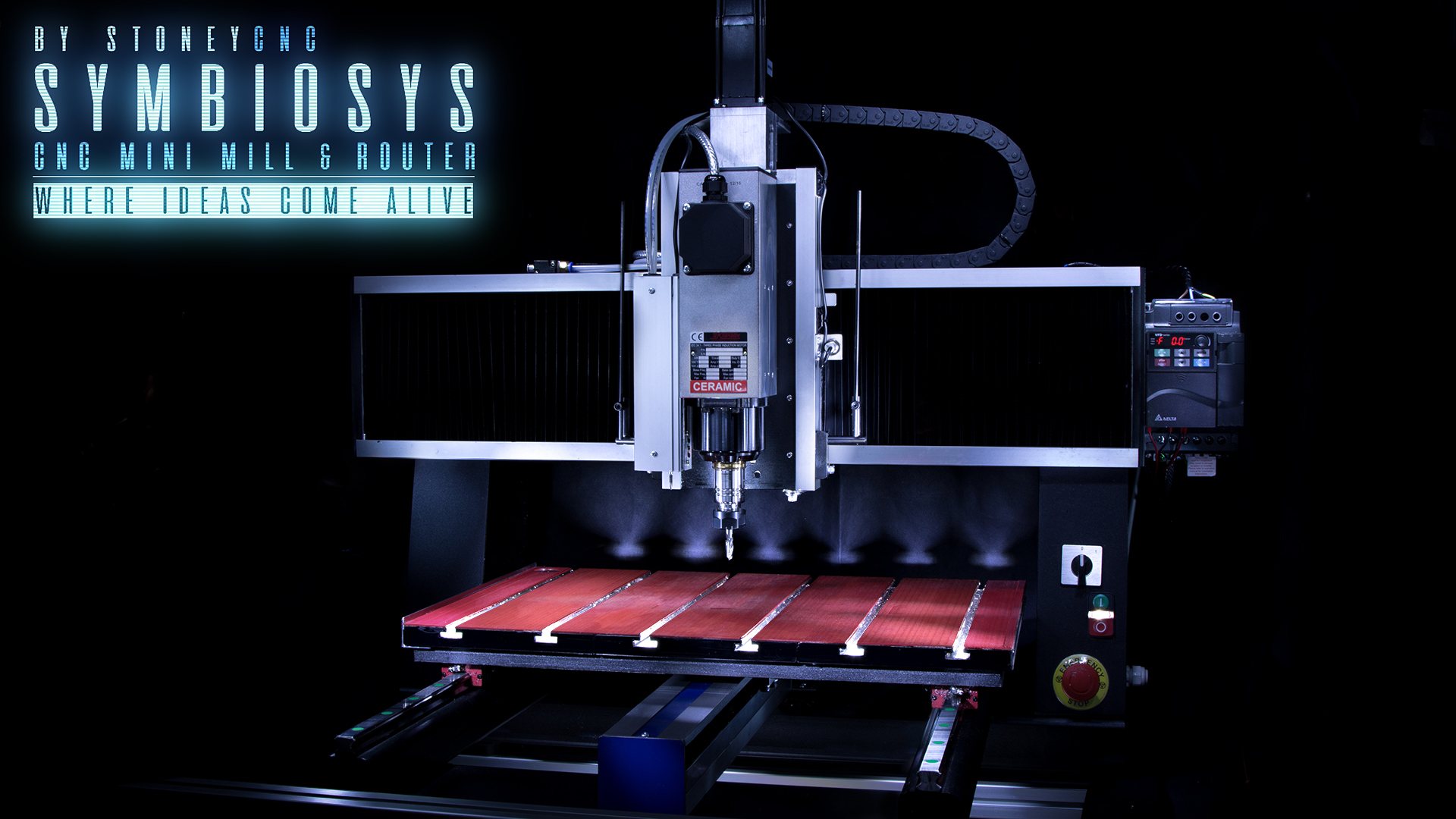 SYMBIOSIS-Router-Mill-Hybrid
In keeping our promise of bringing you the highest quality CNC products we have partnered up with Stoney CNC in Europe to offer you the SYMBIOSIS-Router-Mill-Hybrid system.  The Symbiosis can be configured in many different ways to meet your machining needs.
SYMBIOSIS | Bridging the gap between router and milling machine
Often router users like to use their machines to cut aluminium. Largely built out of aluminium frames, a CNC router has limited capacity to product a quality finish on Aluminium.
The CNC routers enemy when cutting aluminium is the main carcass stiffness. The SYMBIOSIS machine is an affordable Hybrid machine that can produce milling and routing performance in one package.
SYMBIOSIS can carry out all the typical routing operations. However under the bonnet SYMBIOSIS is very different. The heavy duty steel frame, 20mm HIWIN rails, 16mm ballscrews and fixed bridge design means the machine produces milling machine stiffness when milling aluminium
The SYMBIOSIS router mill hybrid has the following specifications
High torque stepper drive system | Rapids of 8000mm/min possible
2kW QTC spindles supported
600 x 400mm travel in XY
150mm of Z throat access | 120mm of travel
Ballscrews on all axes
HIWIN rails on all axes
Very high rigidity steel frame
Full steel frame for maximum stiffness
The machine weighs almost 200kgs. The steel used is thick walled box iron and laser cut plate. You will not find a stiffer small format CNC platform
Full ballscrew drive system
All our routers and milling systems at BG Precision run on full ballscrews. The Symbiosis machine is available in a pitch 10 and pitch 5 ballscrew configuration.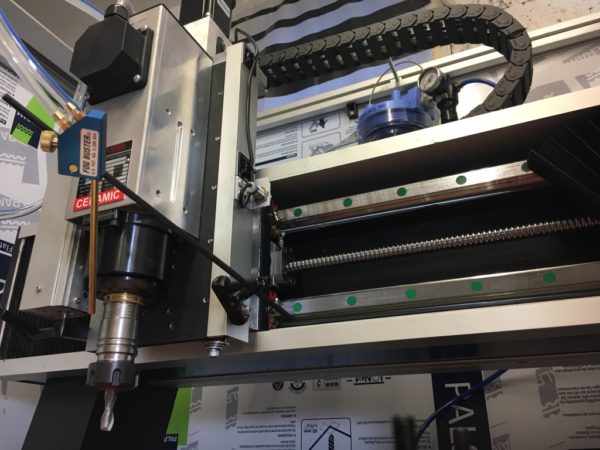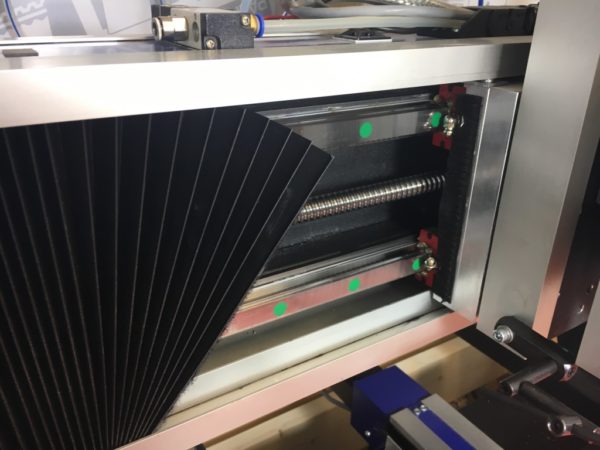 Heavy duty HIWIN profile linear rails
The Symbiosis machine is built on heavy duty HIWIN profiled linear rails. The profiled linear rails are one of the best linear motion system for machine stiffness.
The rails provide the highest level of system accuracy and stiffness to allow quality surface finish when machining alloys.