Providing CNC Excellence in Australia
We at BG Precision specialises in CNC systems Australia wide from CNC Routing machines to CNC milling machines. We offer entry level CNC systems right through to full production CNC equipment such as the CR Onsrud range. We also specialize in suppling CNC for Schools.  We have travelled the world to source what we believe are the best CNCs available in their specific class from Europe, Taiwan and USA. Our in house engineering team can design and customise the right CNC solution for you.
Our core focus is customer service, after sales support, quality products and to make the users interaction with our machines as easy as possible even if you are not a CNC guru. Our machines cater to all end users whether you are looking for fun in your shed, a serious small business or have large scale industrial needs we are here to help.
What do we do at BG Precision???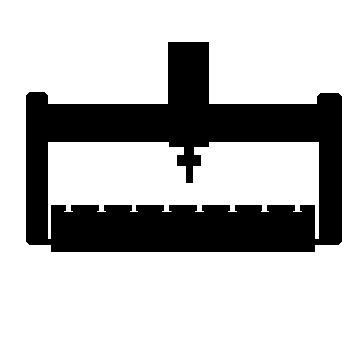 CNC Tutorials/Classes
CNC Maintenance/Repairs
CNC Parts
When buying a CNC Router it is not just about buying a quality CNC machine, but the overall CNC Solution provided. At BG Precision we believe our point of difference is the service we offer from the pre-sale assessment all the way to the lifetime support for many years to come. We have sourced the best in class CNC systems for you, and it is our belief that the key is supporting the systems provided and ensuring the user gets the full potential from that system. We know all our CNC systems inside-out as we have been part of the design and development of the entire range and strive for continuous improvement.
During the pre-sale assessment we asking specific questions to determine the functional requirements of the CNC System for the end user. This is the step in developing the scope of supply of the CNC system to ensure we meet the user expectations well into the future.
Its important every facet of the CNC System is outlined and discussed with the end user to determine if all functionality of the CNC system has been catered for. We have the knowledge to outline ever detailed specification and match it with your expectations.
3 – Delivery, Installation and Commissioning
There is only one way to hit the ground running and that is to get the complete package from the source itself. With a CNC expert on site, operational excellence can be assured by leaving the CNC system fully configured without the hassle of freight, courier, unloading and set-up.
If you or your team is new to CNC or the specific CNC system, why not have you and your entire team trained at your location in the complete functionality of your CNC system by our in house CNC expert. This is a good opportunity to seek advice on the machines proposed use.
Knowing that you have follow up support and after sales service for spares, parts and consumables is important. We know all our CNC systems inside out as we have been involved in the design and development of the entire range. We are always there over phone, remote login to our PC based systems and in person as needed.
CR Onsrud Australia – Full Industrial CNC Automation
CNC Router technology can be utilized in schools in a multitude of curriculum based subject and the STEM programs such as:
Woodworking

Metalworking

Electronics

Science

Robotics

Arts

Engineering